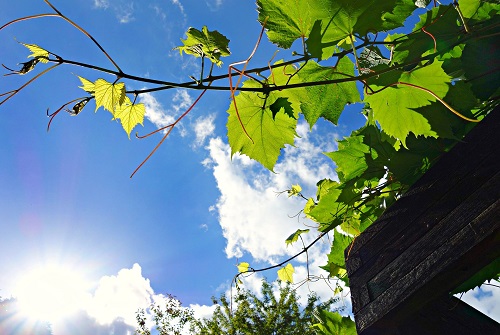 The open-air style of a pergola might be perfect for some occasions, but for the times you want some extra shade or shelter from the elements, pergola covers are the way to get it.
Many pergolas come in a pergola kit with roof or cover options built-in, while others may require purchasing or creating a separate piece.
Regardless of what type of pergola you have, here are some pergola cover ideas to get you started on your project:
What is the best material for a pergola roof?
Pergolas come in a variety of materials, including wood, vinyl and metal. For pergola roof materials, you'll typically find options made of canvas, vinyl or sheer fabric.
The choice of cover material depends on your intended use. For example, a sheer fabric canopy won't protect you from the rain, but does create an airy ambiance and minimal shade.
Pergola kits often come with retractable canopy features made of canvas or vinyl. These can simply be closed up when not in use, allowing flexibility depending on the weather.
Waterproof pergola covers for rain protection
Fabric covers provide shade, but for weather-resistant weather protection you'll need a stronger roof material. This makes aluminum and steel the best options for keeping the rain away.
Aluminum covers are lightweight and rust resistant, while a steel roof is more sturdy against strong winds, heavy rain and even snow.
For an easier-to-install cover option, try vinyl. Vinyl covers come in a wide variety of strengths, colors and sizes to fit your specific pergola. Vinyl is not mildew resistant, however, and will require some occasional cleaning to remain pristine.
DIY options
If you'd rather make your own pergola cover, there are plenty of great projects to consider. Some excellent ideas include:
Grow vines for a natural foliage roof that provides shade.
Create a DIY retractable fabric canopy using guide wires.
Hang shade sails for a quick shade and rain solution.
Build a roof made of corrugated metal for an industrial and waterproof aesthetic.
When choosing a type of cover for your pergola, consider the material and shape of the main structure. A custom fabric cover or natural foliage canopy may work better for some, while a metal roof or shade sail could be the perfect option both for aesthetic and practicality.
A pergola can be a striking focal point of your outdoor living space. If your pergola needs a roof, consider these ideas to get the maximum potential out of this excellent backyard